Why Offcamp?
Offcamp is a marketplace where campers, glampers, RV owners and nature lovers can find unique overnight accommodations in the great outdoors. Private landowners and owners of natural, secluded cabins or bungalows can become hosts with Offcamp. All you need is a suitable piece of land or a house with access to the outdoors. Start now to build up a whole new extra income or to increase your visitor numbers sustainably. Give our community of nature lovers access to your Offcamp!
How does Offcamp work?
Place your camp for free
Posting an entry is completely free and easy - it only takes a few minutes from start to publication.
Individual planning
You don't want to take guests every day? Offcamp makes it easy for you to block important appointments and create your ideal schedule.
Weekly payouts
We pay out your earnings to you automatically every week.
Questions & answers for hosts
What requirements must my property have?
Offcamp plots range from ⁓200qm to several hectares, from developed campsites to the unspoilt countryside, from rustic cottages to glamorous tents, from farms to remote forests. Campers can book from simple tent camps to glamping tents or fully furnished cabins with all "amenities". With your piece of land or your cabin, you can help us all to get back to the countryside.
Do I have to provide toilets and showers?
If you offer dry camping, you don't need a toilet. With this you allow motorhomes with their own toilet to stand on your land. If you want to allow camping, you must have a toilet. This is to ensure that we off campers dispose of our human waste in a way that is good for the environment and human health and in accordance with our laws.
Am I insured through Offcamp?
In the rare case of a camper injury or property damage, you are covered. Our insurance covers hosts for up to 1 million Euros for general liability claims per event for every booking.
Peter Thomsen
Offcamp Host in Sauerland
"
With Offcamp I can share my country with nature lovers from all over the world and at the same time build up a regular extra income. A great offer for me and my guests!
Peter Thomsen
Offcamp Host in Sauerland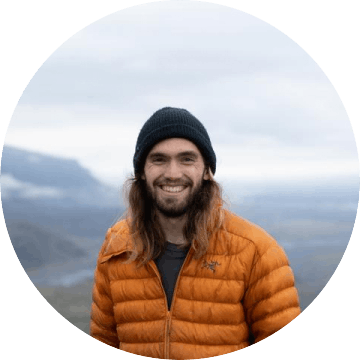 Join the Offcamp Community!
Discover unique experiences in nature, in nature reserves, on farms, in vineyards and public campsites. You can book tent pitches, tree or remote houses, cabins, yurts, simple pitches or tiny houses, camper pitches, glamping tents and more. As a registered member, you can save, review, and recommend camps!