Germany
Germany, officially the Federal Republic of Germany (German: Bundesrepublik Deutschland, About this soundlisten), is a country in Central and Western Europe. Covering an area of 357,022 square kilometres (137,847 sq mi), it lies between the Baltic and North seas to the north, and the Alps to the south. It borders Denmark to the north, Poland and the Czech Republic to the east, Austria and Switzerland to the south, and France, Luxembourg, Belgium, and the Netherlands to the west.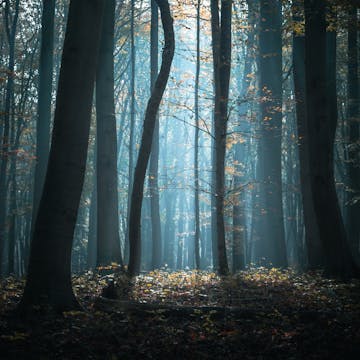 Thuringia
The state of Thuringia is also known as the "green lung of Germany". Thuringia has both flat, fertile regions and extensive forests and low mountain ranges. In the far north, Thuringia borders on the Harz Mountains. The best-known region in the state, besides the cities of Erfurt, Weimar and Jena, is the Thuringian Forest, which stretches from the northwest along the river Saale for about 100 kilometers to the Werra near Eisenach. The Beerberg with 983 meters and the Schneekopf with 978 meters are the highest mountains of the Thuringian Forest.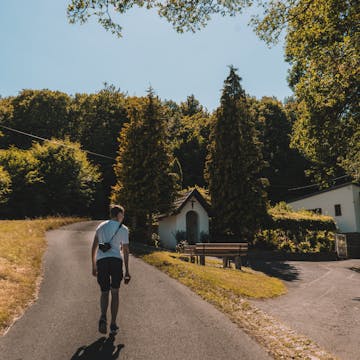 Eifel
One of the most fascinating landscapes in Germany is the volcanic Eifel. The region of the Eifel in North Rhine-Westphalia was not always as quiet as it is today. In earlier times volcanoes were active there. Remaining from this time are the 75 maars of the volcanic Eifel. The majority of the maars are dry maars, the remaining number is filled with water. The maars originated at least 10,000 years ago; however, many maars are much older. The landscape of the Eifel is characterised by mixed deciduous forests, streams flowing through meadows and numerous lakes.